Travel Tips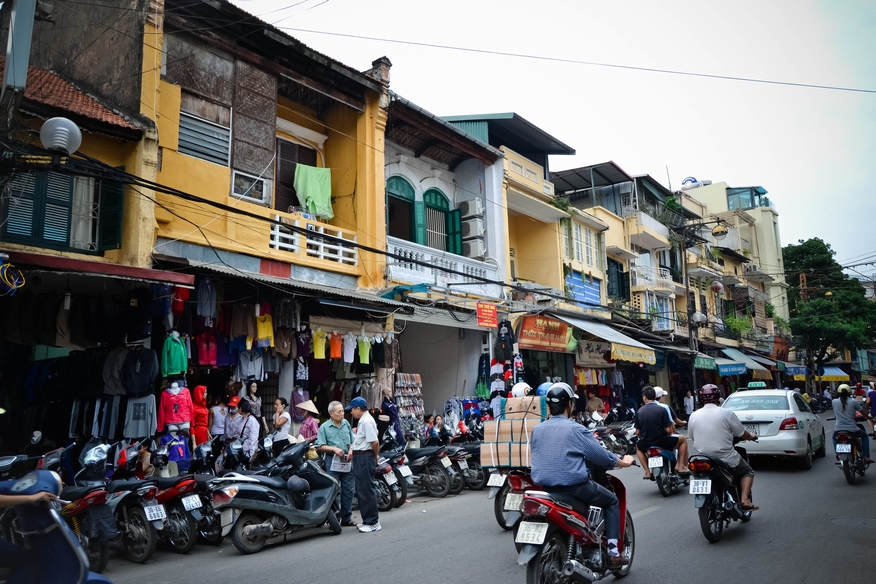 Different mode of transportation requires different attention. However, the general rule of thumb is to always keep a look out on your personal belonging, especially wallets and important documents.
Taxi
With hundreds of taxi companies operating in Hanoi, it good to have a few trusted number by your side. Expensive and more established brand like Mai Linh or Taxi group will give anyone a peace of mind when it comes to traveling. There is no bargaining needed for these taxi companies. For a more local use of taxi brand, travelers can try Morning taxi, Thanh Cong Taxi or Thanh Nga Taxi for a lower price. It is recommended to check for uniforms of the driver, name tags and taxi number clearly indicated in the car. The meter should work properly without jumping the number every second. The company's name and number should be printed on the side rather than being stick on shabbily.
Public transport
The bus route in Hanoi is complicated and not recommended for first timer. Traveling in off hour is more pleasant. It is a must to know the Vietnamese name of the location you want in order to ask the bus driver. Bus driver and assistant always wear uniform and the price for a trip in the city is 5000VND. A bus to the vicinity like Bat Trang village or Noi Bai airport costs 7000VND. Keeping your wallets and important documents close to you to avoid theft. Even then, it is best to avoid overly crowded bus.
Scooter taxis
This is convenient and cheap for one person in short distance. For longer distance, flagging a cab is cheaper and more comfortable. Remember to bargain for a price before hoping on. A typical 10minutes ride will cost around 20 000 -30000 VND. If the price is too absurd, flag a cab or walk a little bit more, there will be another one.
Cyclo
This relaxing form of getting around doesn't come cheap. After all it is real human work we are talking about. The most popular brand is Sans Souci Tourist Company. A 2 hours ride around the city can cost around 200 000VND. It is good to check how long you want to be on and bargain for a price before hoping on. Checking with hotel for service is the best since they know the price. Be careful with your purse in front as you are traveling slowly, robbing may occurs.