Xa Dan School is one of the few and most popular schools in Hanoi for the disabled children - mainly children who are deaf, hard hearing and mute. As September is a back-to-school month in Vietnam, we start this month's activity with a school visit.
Originally we planned to donate notebooks and stationery for students at Xa Dan residential school, thinking that it would benefit the school children well especially those who are from poor families. After contacting the headmaster of Xa Dan school, however, we learn that these are not of essential needs and instead they would need more blankets for the coming winter. As the number of students attending Xa Dan is rising, facilities that support the daily living are lacking. Our team has thus decided to spend our $100 budget on 10 wool blankets with a hope that they will help the children nap better (in recent years, Hanoi has welcomed rather cold winter and central-heaters is almost non-existent in the city).
Besides bringing these little gifts to the children, we also had a fun time talking to the kids and learn how excited they are about the coming school year. Below are a few photos from our day at Xa Dan.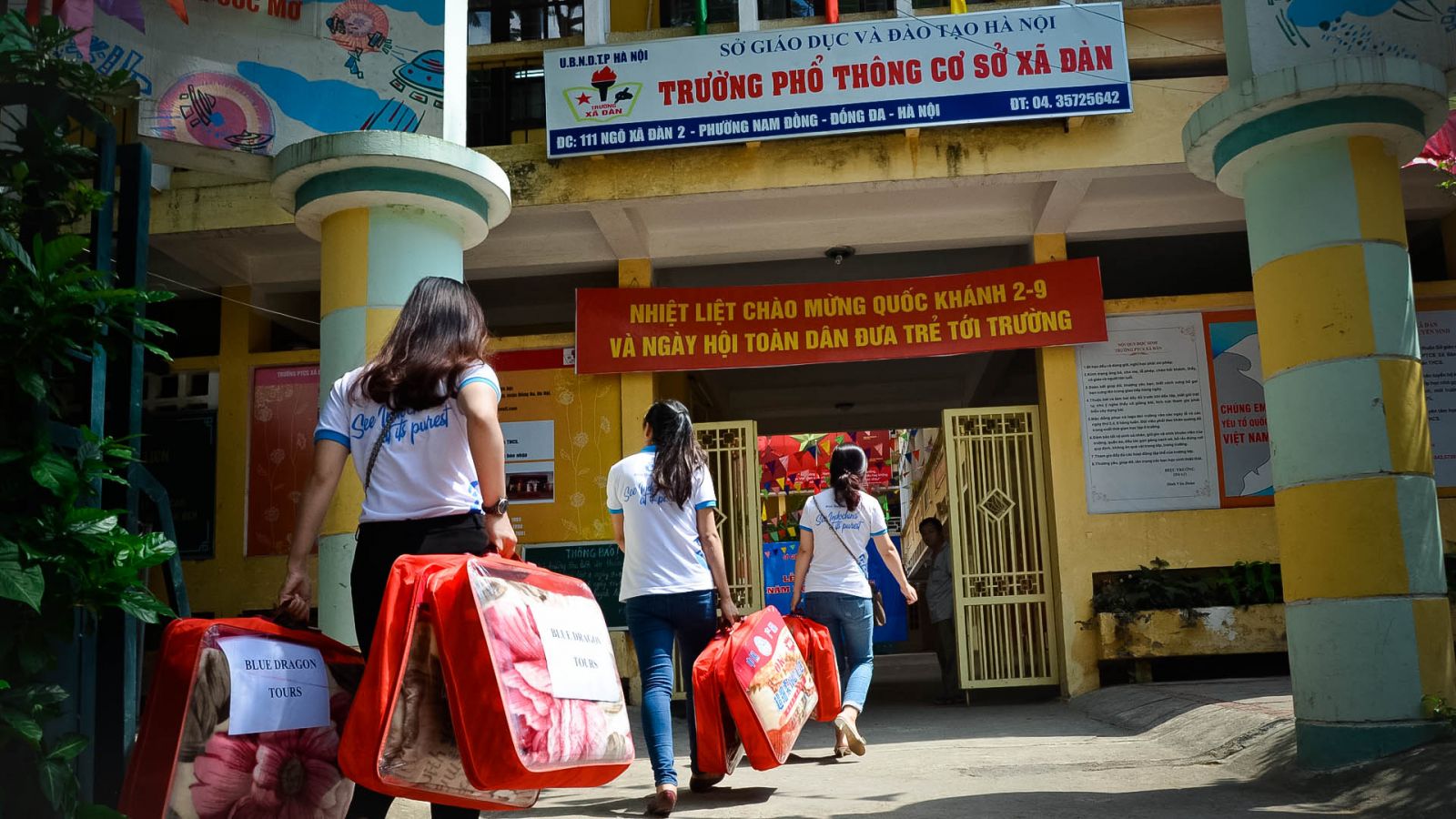 Photo: Our staff on the way to carry blankets to the school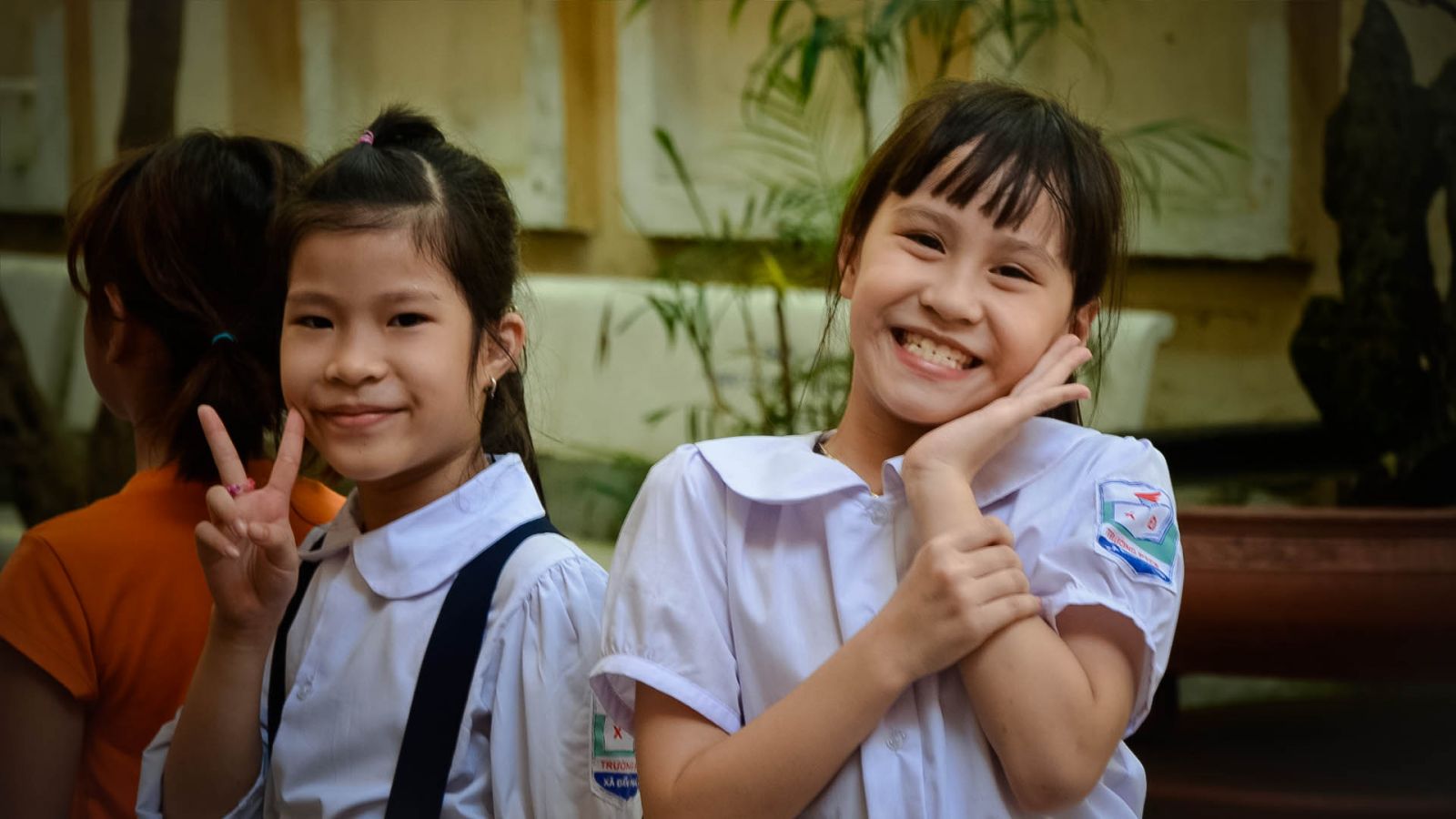 Photo: Students eager when captured on our camera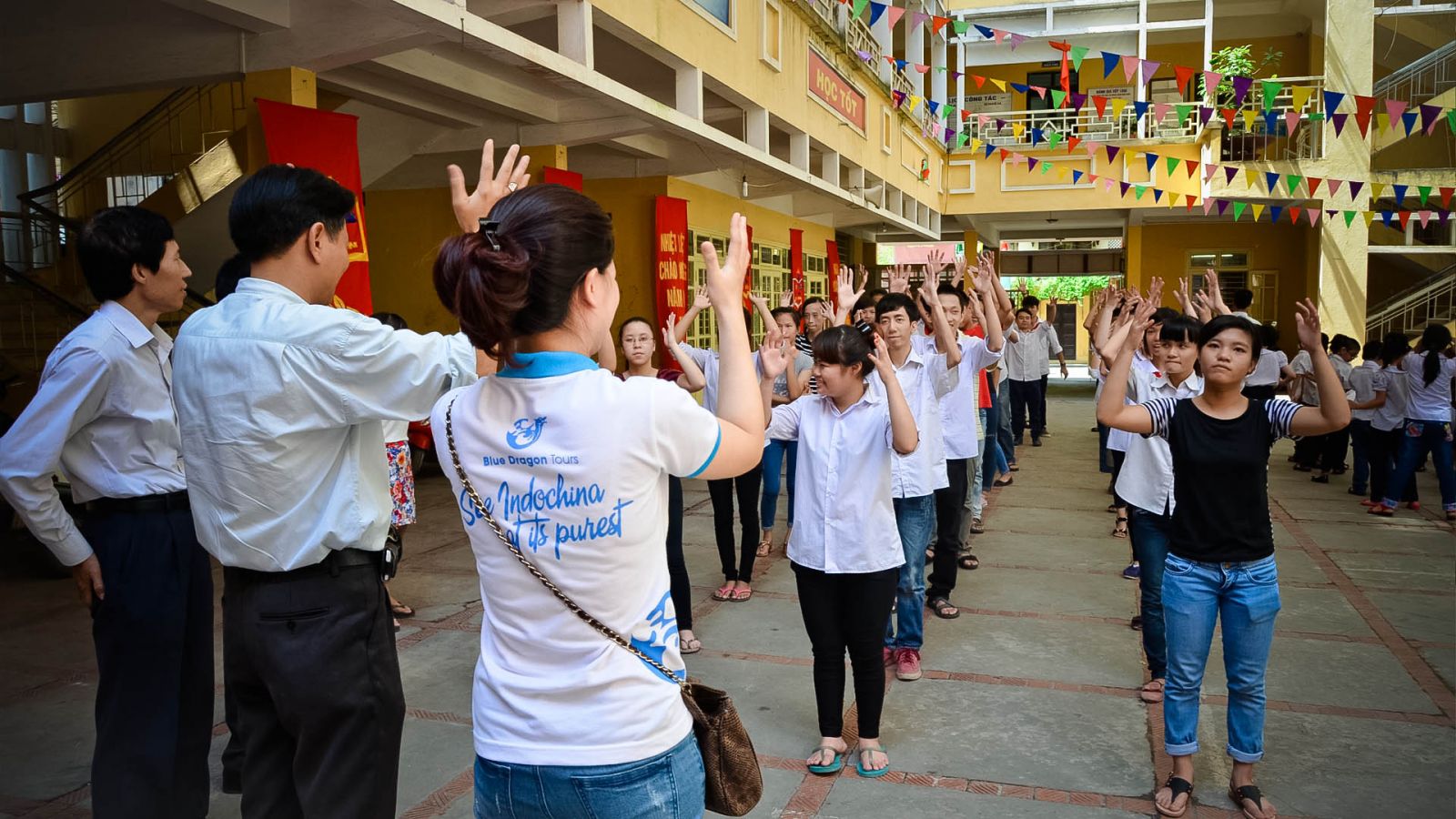 Photo: Joining students' physical education class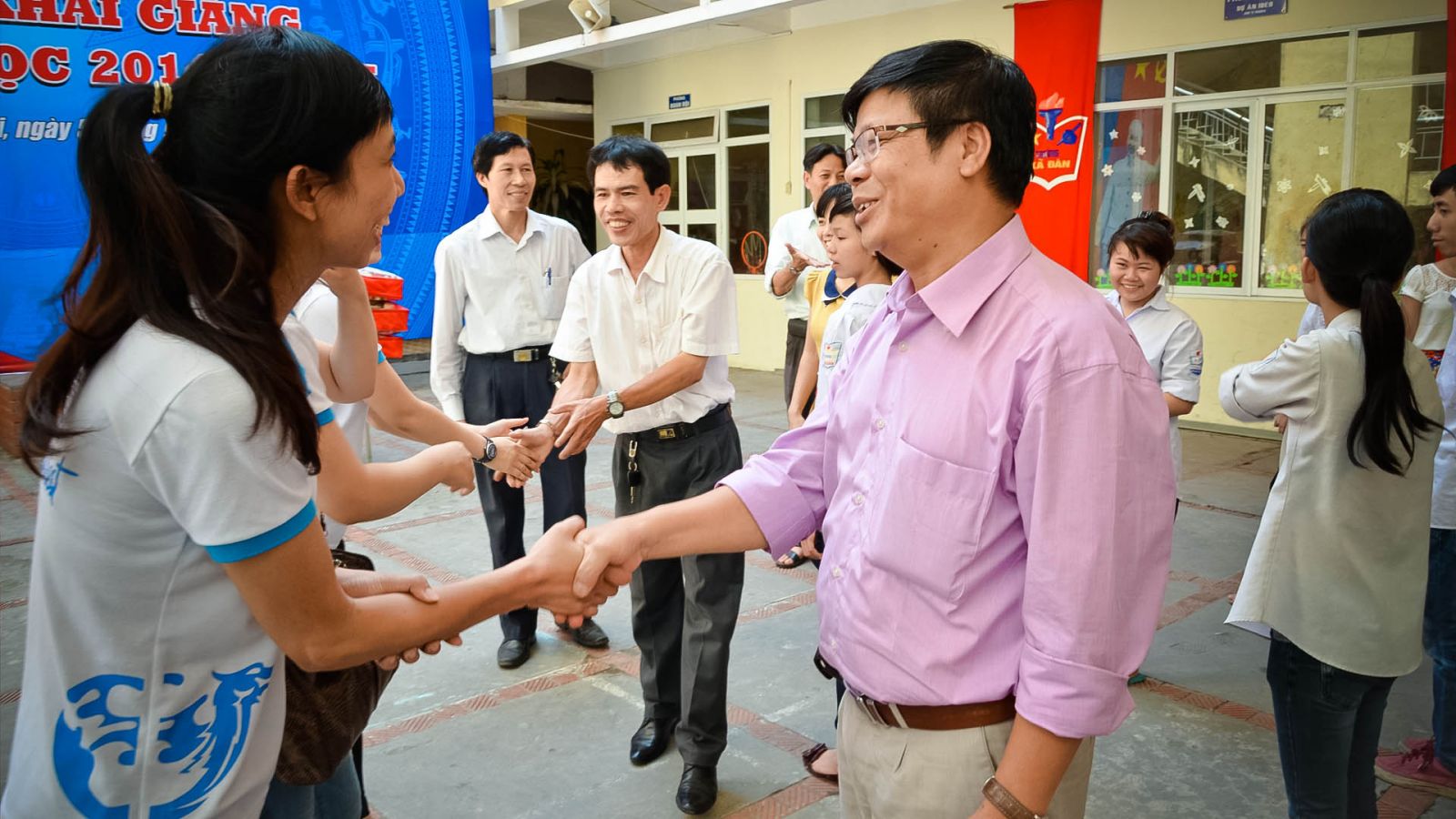 Photo: Saying thanks and goodbye to all the dedicated teachers who have worked so hard to support the disabled children